PrizeRebel review – PrizeRebel is one of those websites you'll come across if you're out looking for how to make a little extra money online. PrizeRebel promises to reward members for simply sharing their opinion in market research surveys, or doing other simple online tasks. This means it is a GPT site.
However, is PrizeRebel a legit GPT site where users can actually make money? Also, how good of a GPT site is PrizeRebel? That is, does it provide a lot of earning activities; does it give quick access to money earned; does it provide good customer support?
This PrizeRebel review will examine PrizeRebel in order to provide the information that will help you answer these questions and also shows you all the sites like PrizeRebel.
General Intro
What is PrizeRebel?
PrizeRebel is a rewards site, founded in 2007, that is operated by iAngelic Inc. In the online spaces, it is often called a paid survey site or more appropriately called a GPT (Get Paid To) site. This is because it pays members for doing surveys and/ or a bunch of other simple online tasks.
Wondering how it works? PrizeRebel has partnered with many market research companies who are looking for your opinion on new products or would like you to be a member of certain websites. PrizeRebel get paid to help collect the needed data; in turn, PrizeRebel will pay you when you participate in activities in their site designed to collect the needed data.
Thus, PrizeRebel is one website where you can make a little extra money online. Importantly, making the money couldn't be easier – simply give your opinion on market research surveys and do other simple stuffs. Visit the user-friendly PrizeRebel website here: www.prizerebel.com.
Is PrizeRebel legit?
Now that we know what PrizeRebel is; before anything else, it's important to know if it is legit. That is, is PrizeRebel a legit GPT site where persons can really earn money online, or will it turn out to be a waste of time and effort?
We can answer that PrizeRebel is very legit. There's no doubt about its legitimacy. You'll also reach this conclusion after considering the following:
Operator – PrizeRebel is operated by operated by iAngelic Inc., which is a corporation organized under the laws of the state of Nevada. Thus, PrizeRebel is backed by a 100% legal market research company. Also, iAngelic Inc is trusted by top brands from across the globe to help collect quality customer insight to drive their businesses.
Established – PrizeRebel was started in 2007. This means it is well on its way to one-and-a-half decade in the industry. This is more than enough time for any scamming GPT site that waste users' time to be exposed. However, as we'll see, PrizeRebel has only grown stronger. Thus, it can be thought of as having passed the test of time.
Membership – PrizeRebel has 10,716,817 members (as of writing). So, it is easily one of the biggest GPT sites out there. That many people just cannot be wrong!
Payments – The ultimate test of legitimacy is payments. That is, is the site known to actually pay users? The answer is an emphatic yes. In fact, as of writing, PrizeRebel had paid out over $22 million in cash and rewards to its members. You'll be hard pressed to find GPT sites that come close to that. More importantly, PrizeRebel continues to pay. For example, in the early hours of rounding up this survey, an interesting stat found was: $1557 in cash and rewards paid today. However, these are not just some fancy stats; in different online platforms, you'll find payment proofs as evidence of many payments.
With PrizeRebel operated by a 100% legit market research company, with it trusted by millions of people, with it having a relatively long operating record, and with it known to pay users, there can be no doubt that it is a 100% legit GPT site.
Is PrizeRebel safe?
Yes, PrizeRebel is a safe GPT site. That is, you can be sure that the information you share with it is well-protected. Names, address, and even credit card details are some of the sensitive information you'll share when using a GPT site. Definitely, such info should not be leaking out.
Thankfully, PrizeRebel uses industry-standard procedures. Data is encrypted using bank-grade SSL technology, and it is transmitted via private channels. Thus, you can be sure that any sensitive data shared with PrizeRebel is safe.
Sites Like PrizeRebel
There are other popular and legitimate sites similar to PrizeRebel. These group of reward sites have everything that can be found on PrizeRebel which is why they are known as sites like PrizeRebel.
Below are the sites like PrizeRebel:
Who can use PrizeRebel?
Prize Rebel does not have any country restrictions. That is, it accepts registrations globally. It does not matter what country you are resident; wherever you are, you'll be able to join PrizeRebel and use it to make a little extra money.
However, users must be 18 years old and above. Users less than 18 years but at least 16 years can still use PrizeRebel, but with parental permission. However, certifying that a parent has given permission is simply done by checking the box that corresponds to "By joining PrizeRebel.com, I certify that I have read and agree to the Terms of Service and the Privacy Policy"
While it's a good thing that everyone everywhere can use PrizeRebel to receive great rewards, it should be said that surveys are not available for all countries.
Users in the US, Canada, UK, and Australia will find lots of surveys; but for everyone else, to earn from the site, you'll have to focus on other paying activities (to be discussed later).
General Intro – Hits and Misses
| | |
| --- | --- |
| Operates a user-friendly website (www.prizerebel.com) Operated by the legit market research company (iAngelic Limited)Has a strong membership base (over 10 million)Is vastly experienced (established in 2007)Pays members (over $22 million in cash and rewards paid)Keeps users' data safe using industry-standard data protection techniquesAccepts registration globally | Surveys are not available for all countries; users not in US, CA, UK or AU will have limited earning opportunities |
Special Features
The Level System
PrizeRebel uses an innovative level system. The account levels are simply member statuses. There are 5 status levels – Bronze, Silver, Gold, Platinum, and Diamond. As a new member, you are started at the Bronze Level; and you climb up the levels by completing certain goals – specifically earning the required number of points for each level.
With each level, you will unlock more benefits. You'll find your level on the top bar, next to your points total. To know how much "points" you need to get to the next level, simply click on your current level.
| | | | | | |
| --- | --- | --- | --- | --- | --- |
| Account Levels | Points Required | Referral % | Automatic Prize Processing | Monthly Special Bonus % | Prize Discount % |
| Bronze | – | 15% | No | – | – |
| Silver | 1,000 | 20% | No | – | – |
| Gold | 4,500 | 25% | Yes | 1% | 1% |
| Platinum | 10,000 | 25% | Yes | 2% | 2% |
| Diamond | 16,000 | 30% | Yes | 3% | 3% |
The monthly special bonus is a perk you start enjoying from the Gold level. It is a points bonus applied at the end of the month that is based on your monthly points earnings from offers, surveys, offer walls, tasks, videos, daily points and referral earnings.
For example, if you have earned 300 points from the activities listed above and your special bonus is 2%, you will receive a 6 points bonus at the end of the month.
Quality Score
Another innovative feature of PrizeRebel is the "Quality Score". This is an advertiser-focus feature that is there to ensure that the quality of feedback obtained from users is top-notch.
It is not news that some survey takers will want to breeze through surveys and simply tick off answer without much thought just s they can make some fast bucks.
However, such feedback will not be helpful to the advertisers who are paying for customer insight. PrizeRebel comes with its Quality Score feature as a solution.
The Quality Score feature is there to make sure that survey takers pay attention to the surveys and answer questions thoughtfully. Attention check questions are inserted at a different part of the surveys. If you fail any of these questions, your Quality Score will decrease.
Your Quality Score determines what surveys are available to you. That is, if you have a high-quality score, you'll continue to receive lots of surveys and get credited for them; but if you have a low-quality score, you'll see limited or no surveys.
Interestingly, you wouldn't know which of the survey questions is a Quality Check question.
However, if you are one that pays attention while answering a survey and answer after careful though, you will no problem passing the quality check questions. That said; so as to keep your quality score high, simply: do not rush through surveys without reading the questions or all the choices properly, do not submit gibberish or unrelated answers in open-ended questions, do not give conflicting answers, do not complete a survey faster than is reasonably possible, etc.
In short, pay attention to questions and answer thoughtfully and honestly, and you'll have no issues with the quality score.
However, you should note that if you are one of those "fast and steady" persons that can be really fast yet paying attention and being thoughtful, you can be flagged as a speeder causing your quality score to drop.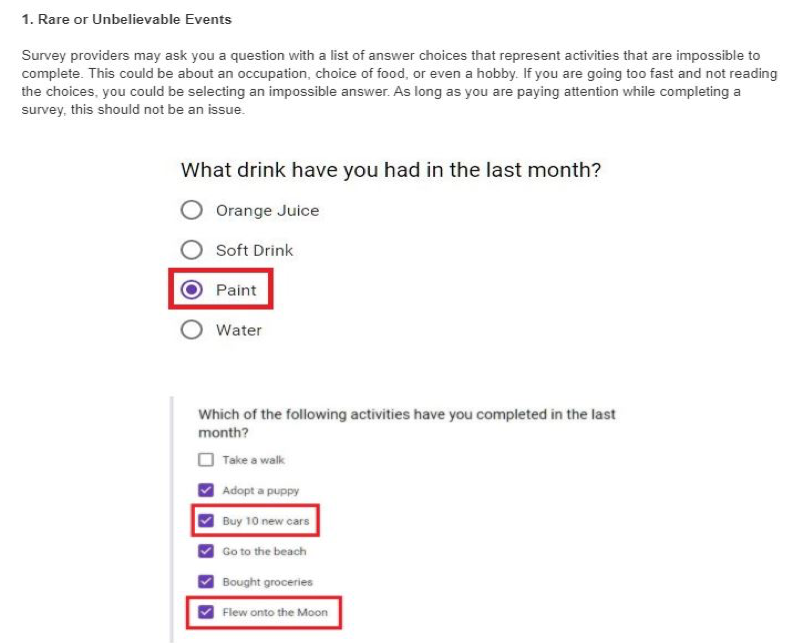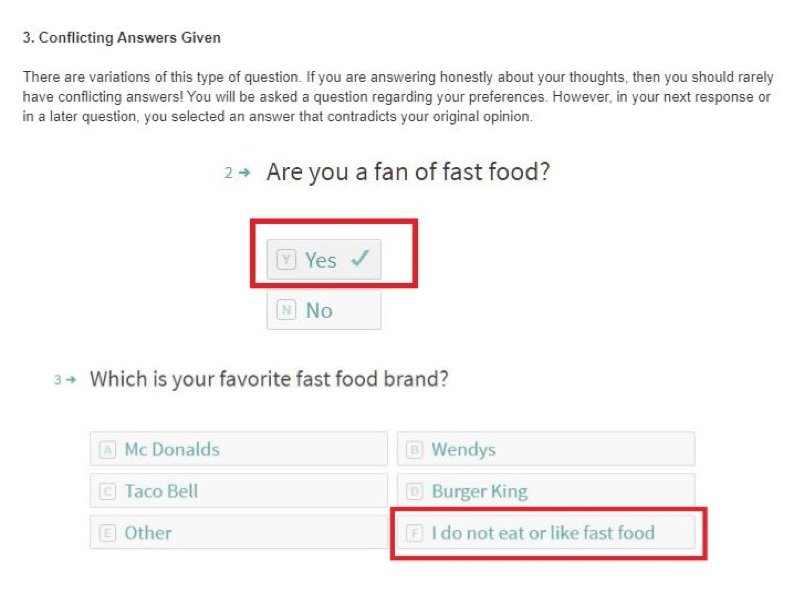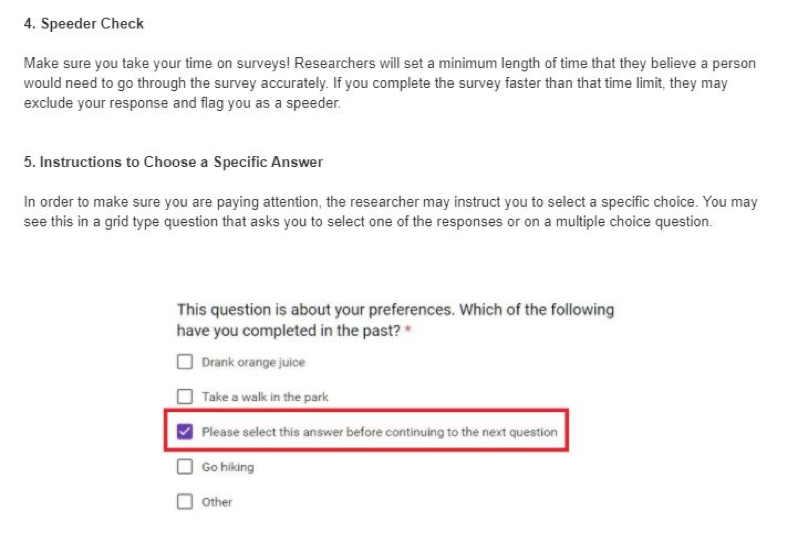 Special Features – Hits and Misses
| | |
| --- | --- |
| The level program works as a loyalty program where you can access more rewards by being more active in the site With its quality score feature, PrizeRebel is more likely to have quality customer feedback for advertising companies than other GPT site | You can suffer a drop in quality score for simply being too fast even if answers are honest, thoughtful, consistent, etc |
Earning Potential
Getting Started
PrizeRebel is a free membership rewards site so you don't have to worry about charges of any kind to use the site for your side hustle. To start earning, you'll need to register as a member. Go to the website (www.prizerebel.com) and hit the red "start making money" button. Filling the registration form and becoming a member will not take more than 2 minutes.
However, you'll then need to fill a profile questionnaire. To have more earning opportunities, it's important to be as detailed as possible when answering the profile questionnaire. This is because surveys are given by companies looking for specific audiences; and this is usually determined by demographic information provided in the profile questionnaire. That is, your profile is used to match you to surveys.
In some GPT sites, members are rewarded with a join bonus upon registration. Some GPT sites will even give another bonus upon completing the profile survey. Unfortunately, we did not see such bonuses in PrizeRebel.
Mobile Use
PrizeRebel is mobile-friendly. No surprise there, as any serious GPT should be mobile friendly. That said; this means you can use the service and keep earning even while on the go. As of writing, there was no dedicated PrizeRebel mobile app. To use PrizeRebel on mobile, you'll have to fire up the website using a web browser in your mobile device.
Ways to Earn
There are different ways to earn in PrizeRebel. This makes it a GPT (Get Paid To) site and not simply a paid survey site. These include: surveys, offer walls, tasks, videos, daily points, and referrals, and more.
Surveys
This s definitely the most popular way to earn in PrizeRebel. Surveys are from market research companies who are willing to pay you for your opinion on new products and services. Simply check the "Surveys" page everyday for surveys that you can take. PrizeRebel usually have more surveys in the weekdays (Monday to Friday).
PrizeRebel offers the most survey inventory; as you'll find over 12 different survey partners including Your Surveys and SaysoRewards. Thus, should you have a favourite survey partner, you'll likely to find it in PrizeRebel. The bottom line is, not only does PrizeRebel has a lot of surveys; but you're going to find the surveys you like.
However, know that to be credited for surveys you do, you must complete the survey up to the "thank you" page. However, this is not always the case. As it is in virtually every GPT site, in PrizeRebel you'll sometimes be disqualified from survey.
Unfortunately, this can happen at any point in the survey (it wouldn't matter that you've gone far in it). As mentioned earlier, survey providers are looking for specific individuals to take their surveys and have a set of qualifications that must be met before they accept you for the survey or your answers.
For example, if the target audience is American men who travel a lot, you won't be allowed to take the survey to completion if at any point in the survey, it is determined that you are not American, not a male, or do not travel.
For obvious reasons, getting disqualified from surveys hurts (especially if considerable time has already been spent on the surveys). To soften the blow of disqualifications, some GPT sites give some token points to members that start a survey but are not allowed to take it to completion. Unfortunately, PrizeRebel does not. That is, you get nothing at all except you take a survey to completion.
Offer Wall
The Offer Wall is where you'll find a variety of other ways to earn. The offers are also made available by third-party providers. The offers are refreshed daily, so you'll find something to do any day you visit.  The offers are varied; you simply complete the offer by following the instructions, and you will earn the points indicated next to the offer.
Offers include: being required to sign-up for a website, playing online games, and watching videos. Thus, the offers are really simple stuffs that you may already be doing online every day. Why not earn some rewards while at it?
Promo Code
PrizeRebel occasionally provides promotional codes that will give you free points once redeemed. You can find them on their Facebook & Twitter pages. If you're one that's active in social media, why not earn rewards while at it? Simply follow/like the social media pages of PrizeRebel.
When promo codes drop, go redeem them and earn points. Redeeming promo codes is simple – simply log into your account; click on the promo code icon at the top right of the page; enter your promo code, and click "Go!"
Daily Points
As the name suggests, these are opportunities to earn points that are available every day of the week. Interestingly, Daily Points can be completed 20 times a day. Simply visit the "Daily Points" page, and follow the instructions to complete these simple tasks to earn some rewards.
Contests and Raffles
PrizeRebel also runs contests and raffles where members can earn fine rewards. Everyone can participate in these. Contests typically reward highest earners in the site, so if you put in the grind and make the top earners, you will be up for some rewards. The raffles are prize draws. You'll have to purchase raffle tickets for each specific raffle using your points. Once a raffle ticket is purchased, you are automatically entered into that raffle drawing.
Referrals
Another fine way to earn in PrizeRebel is the referral program. Like most GPT sites, PrizeRebel gives a referral commission to encourage you to spread the word, and get people to join its ranks. The referral commission is 15% – 30% depending on your Status Level. The higher your status level, the higher your referral commission will be.
As a beginner in PrizeRebel (Bronze Level), you'll get 15% of what your referrals earn as a referral bonus; and at the highest level (Diamond Level), the bonus is 30% of what your referrals earn. Thus, by building a good referral stream, you can earn a good passive income from PrizeRebel.
Earning Potential – Hits and Misses
| | |
| --- | --- |
| It's a free membership reward site registration is simple and straightforward. It's mobile-friendly allowing members to complete and earn even while on the go. Uses many third-party providers, so a lot of surveys are available. There are many other ways to earn in the site, including watching videos, playing games, doing tasks, daily points, promo codes, etc. Has a fine referral program (15 – 30% commission) that takes into account members' participation in the site | We didn't find a join bonusThere's no compensation when disqualified from surveys |
Getting Paid
How does PrizeRebel Pay?
Prize Rebel uses the points system. That is, when you complete surveys, offers, and other paying activities in the site, you are rewarded with points. However, these points can later be converted to cash. To redeem points, the conversion rate is 100 points = $1.00.
Payment Catalogue
When it is time to get paid, there are no shortages of options in PrizeRebel. You'll find a wide selection of electronic and physical gift cards from Amazon.com, eBay, Target, Starbucks, and many more of your favourite brands.
You'll also find game codes for popular games like League of Legends and World of Warcraft, and gift codes for XBOX Live and Playstation Network. If you want hard cash, no problem! PrizeRebel also pays via PayPal and Direct Bank Deposit.
The payment catalogue will serve many users. However, given the many benefits of crypto currencies, we'll like to see support for the cryptos.
Cash-out Threshold
Everyone wants quick access to the money earned. Thus, the ideal GPT site should have low cash-out threshold. A low cash-out amount will mean that you'll not stay long in the site before earning a balance that you can cash-out.
Thankfully, PrizeRebel does well in this regard. When requesting gift cards, you'll find that they start at $2 (200 points). If you want other rewards (prepaid Voucher or PayPal payment), the minimum cash-out is $5, so you'll be needing at least 500 points. These are very low cash-out amounts. So, in PrizeRebel, it shouldn't take too long before you'll be set for withdrawals.
Cash-out Speed
Quick access to money earned will also mean that when you request payment, it'll not take too long before the payment is received.
Thankfully, PrizeRebel is also able to provide that. Processing of all reward claims is completed around 24 hrs from the time of your reward redemption. In fact, if you are gold level or higher, your reward claims will be processed within 10 minutes (unless the reward is out of stock).
Electronically delivered items (Amazon gift codes, game codes, etc) are delivered digitally to your "my rewards history" page. However, where rewards are labelled "emailed", they'll be delivered to your registered email address. For shipped items (physical gift cards, etc), delivery will take anywhere from 7 – 10 business days depending on the merchant's chosen shipping method and location.
Getting Paid – Hits and Misses
| | |
| --- | --- |
| Provides a variety of payment methods – gift cards, prepaid vouchers, PayPal, and Direct Bank DepositsHas low cash-out threshold ($2 for gift cards, and $5 for cash payments)Pay-outs are fast – all claims are processed within 24 hours, while some members can have claims processed in 10 mins | Pays in points, not cash, but the points can later be redeemed for cash and other prizesCrypto currencies are not supported |
Customer Support Service
Self Help
PrizeRebel provides a very detailed FAQ page which provides answers to many of the questions that users will have. To aid navigation, the FAQ is divided into the following sections: General, Points, Rewards, Challenges, Surveys, Daily Points, Raffles, Promo Codes, Samplicious, My Account, Levels, Referrals, Offer Walls, Videos, Contests, Lucky Numbers, and PrizeRebel Extension FAQ. That said; should you have question, check the FAQ page first, and you just may find the answers you need.
Contact Help
If the FAQ page does not satisfy you, you can reach out to support team of PrizeRebel for direct assistance. You can do this by filling and submitting the online contact form in the "contact" page. PrizeRebel answers submissions fairy quickly. Many times, response will be received within hours, while all support tickets are answered within 24 hours.
However, while response time is relatively fast, it is not the instant feedback that we'll sometimes want. Unfortunately, PrizeRebel does not provide contact channels like telephone and live chat that give instant feedback.
Customer Support Service – Hits and Misses
| | |
| --- | --- |
| Very detailed FAQ where players can quickly find answers themselvesA support team can be directly contacted for help via ticketing systemResponse time (within 24 hours) is relatively fast | Instant feedback support channels (telephone and live chat) are not provided |
What People are Saying
Positives
The independent review platforms show that PrizeRebel is highly rated by many persons. For example, in Trustpilot, it is rated 3.3 out of 5; and in Sitejabber, it is rated 3.09 out of 5. Many users had some good things to say about PrizeRebel. For example:
Fahad in Trustpilot says "Awesome! Got my 10 pounds amazon gift card within 4 days of logging in"
Raju Bheem in Trustpilot says "Even though it's low paying, surveys are consistently available, and I was able to get a $10 PayPal reward within 10 days. It's great!!!"
RoxyR79 in Trustpilot says "From the moment I stumbled onto the website inhibited by PrizeRebel, I knew instantly that I had finally found something special. If you are looking to take legitimate surveys, or complete legitimate offers, PrizeRebel has all the offerings, and then some, that you could possibly want. Of course, I don't always qualify for every survey made available, but I actually qualify more than not. For every completion you earn points that can be converted into gift cards or PayPal payments, which add up quickly, and you receive payment quickly, no delays…"
John L in Sitejabber says "PrizeRebel has been great to me. Been on for a month now and have received a few $5 amazon gift cards. I just logon once a day and complete whatever surveys available".
Complaints
However, because PrizeRebel did not manage perfect ratings, you'll know there are complaints. The most popular complaints are about disqualification from surveys. For example:
Shannon Alexandra in Trustpilot says "…it seems like the more I earn the less chance I actually have of getting through a survey. I earned my silver level and have been trying for 1 hour straight to get through a survey, and the surveys are very simple that I shouldn't even have trouble, yet I get kicked from them all. This was never the case before. I do hope that they improve their survey panels"
Alice Healy in Trustpilot says "Loads of offers and surveys claiming you will get points- asks the same questions repetitively only to be screened out and sent to another survey without even saying you are disqualified. Spent a good hour trying to get some points only to waste my time answering the same questions. You are very lucky if you can actually get enough to even cash out the smallest amount"
Sophie Graham in Trustpilot says "I tried around 15 different surveys and only qualified for one of them, real waste of time"
Julie Jones in Trustpilot says "At least give us points for disqualifying. The site sends you to third party survey sites. Fine, okay. I was expecting that. But what they don't tell you is that you will then enter the Twilight Zone of repeated questions, constantly being forward to new survey site after survey site, without ever once ever directing you back to the site you originally came from, or even telling you "thanks, but no thanks!" I just spent half an hour telling one survey "Yes, my kids like juice!" only to be taken to yet another survey site. Did I finish the juice survey? Who knows! Not the original survey site, that's for sure! Not a single point for my time"
Tess L in Sitejabber says "I just started but I'm not getting qualified… I'll literally write down how many hours it takes before I finally get a qualified survey. Supposedly, this happens when you first start but I've been doing Swagbucks with no problem (and many other survey sites) for years, and none of them took this long for me to qualify for my first batch of surveys with them…"
While you'll face disqualifications from surveys in virtually all survey sites and GPT sites, the numerous complaints about it suggest that the rate of disqualification is a bit higher in PrizeRebel. As one of the complaints shows, it does not help PrizeRebel that it does not give its members any compensation when they are booted out of surveys.
Conclusion
PrizeRebel is a legit GPT site where you can make a little extra money online by taking surveys and doing other simple stuffs online. Being vastly experienced, coming from a reputable market research company (iAngelic), trusted by over 10 million users, and having paid out over $22 million, PrizeRebel is definitely legit.
PrizeRebel has a lot of surveys. There is even an innovative Quality Score system with which it ensures that only quality feedback is obtained.
However, PrizeRebel is more than surveys; there are different ways to earn in the site. If you want a variety of earning opportunities, PrizeRebel comes outright. Importantly, you'll be able to quickly access the money that you earned.
Payment threshold is low ($2 via gift cards and $5 via cash), so you'll be able to withdraw after completing only a few tasks; and payment is fast (some reward claims are processed in 10 minutes, while all claims are processed within 24 hours), so you'll receive your reward quickly when you request it.
ALSO SEE: SuperPay.me Review
However, as the "hits and misses" sections of this review shows, it does not get exciting all the way. For example, you should brace yourself for relatively more disqualifications (maybe); and without any form of compensation for the time already spent.
However, there's no doubt that on the whole, PrizeRebel makes a fine GPT site. Yes, we can recommend it.